Our story began on Trefresa Farm, less than a mile from north Cornwall's rugged coastline. A haven, a tumbledown farmhouse, an ancient yard and fields framed with Cornish hedges bursting with life. It was here that the concept of an exceptional plough to bottle gin, rooted in the land, shore and sea that make our part of the world so unique.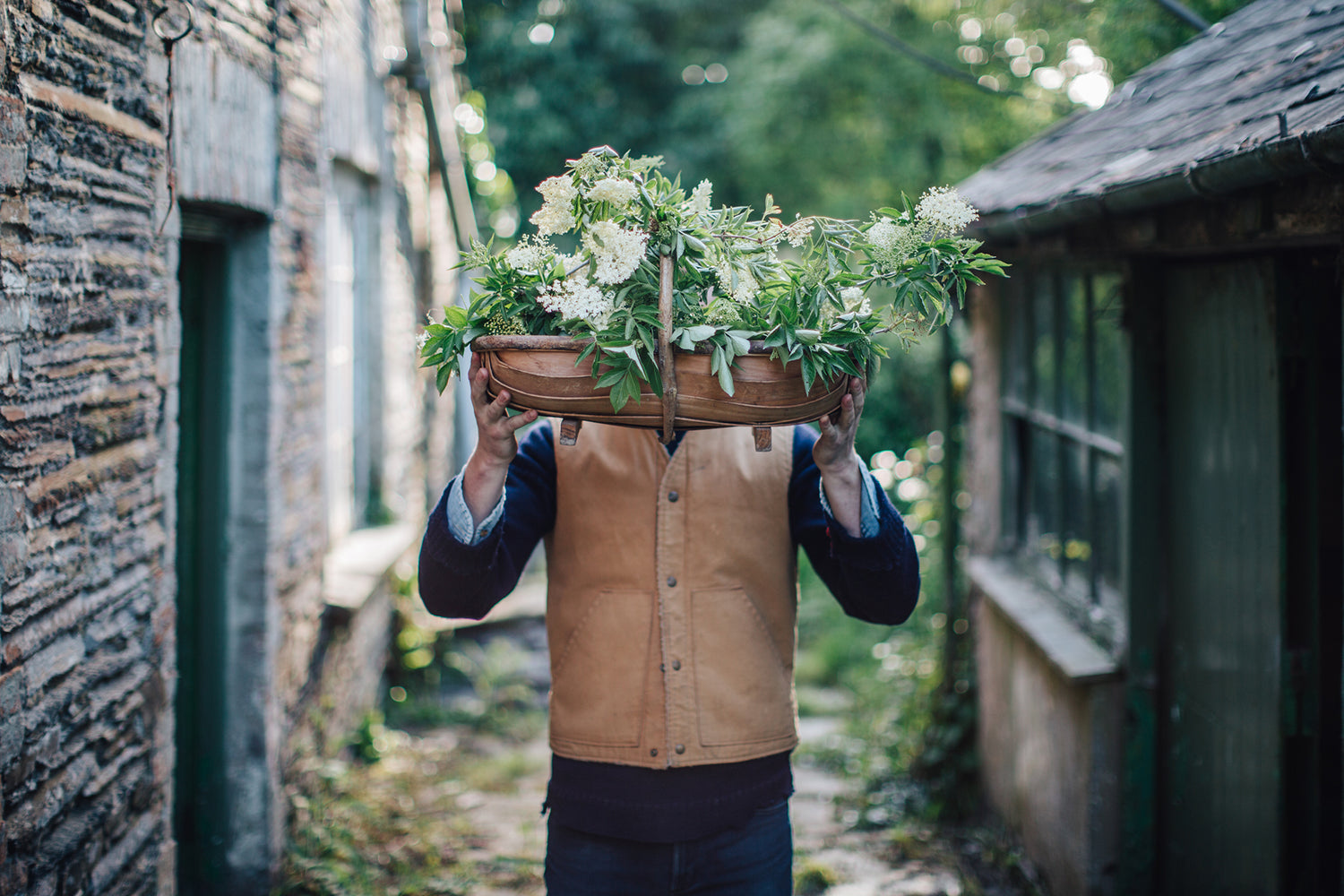 Over the last two years we've worked with a band of award-winning Cornish master distillers to develop and produce a small family of drinks.
Whilst sadly we don't reside on the farm any more we are still in the village and the flavours and ethos behind each of the spirits we produce are entirely influenced by those early days on the Farm and the surrounding verdant fields and footpaths.
They capture a sense of place and are a seasonal expression of the land, the estuary, the rugged coast and the sea beyond.
Collaborating on these first small batches with an established distillery has set us on our path to building our very own. Our aim is to grow the ingredients that we need to make our own spirit in collaboration with our neighbours, and to create a truly sustainable local business with a certainty of provenance for all of our ingredients.
We have set out not only to produce an expression of where we live but also a super smooth, high quality spirits and we're delighted that our Cornish Coastal Gin has been recognised as doing just that having been awared two stars at the Great Taste Awards and a gold medal at the SIP Awards in San Francisco.

As we grow we are delighted to have been working on collaborations with like minded people, sharing our ethos and love of good quality food, drink and a great party. This has seen us pairing our drinks with some incredible food, attending gallery opening, running events with some incredible chefs, and even popping up at the odd festival
We hope you enjoy our Spirits and that we see you around in a Gallery, Barn or Field somewhere soon.
TEAM PSD